Greatest Hits (Paperback)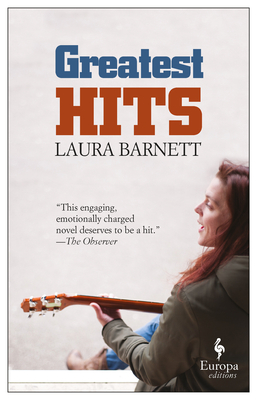 $19.00
In Stock—Click for Locations
Description
---
The beloved singer-songwriter Cass Wheeler has abandoned retirement for one last chapter in her musical career. She assembles an album of greatest hits - the songs that mean the most to her, songs that she wrote during the brightest and darkest times in her life.
Each chapter springs from one of these songs. Told in tandem with the lyrics, this irresistible novel moves skillfully across episodes of a fascinating and sometimes tragic life - from Cass' lonely childhood, through her freewheeling rise to fame, to first love and loss.
Laura Barnett's clear-eyed writing vividly depicts the UK and US music scene of the 70's, with its mistakes and magic, and the lives that pass through it - is vividly painted, as is the artist behind the art. By the time she has selected the final song, Cass is confronted with one last choice: whether she can find the strength within herself to open her heart once more.
Greatest Hits is an enchanting novel that will capture and delight anyone who has discovered the rewards of music, or who has found strength and meaning in art.
About the Author
---
Laura Barnett is an author, arts journalist, and theater critic. Her first book, Versions of Us, was a number-one best seller, and her award-winning short stories have been published in The Guardian, S (The Sunday Express), Stylist, and Read It Forward, and performed on BBC Radio 4. In 2017 she gave a TedX Talk on Originality in Fiction. She lives in London.
Coverage from NPR