A Dark Redemption (Paperback)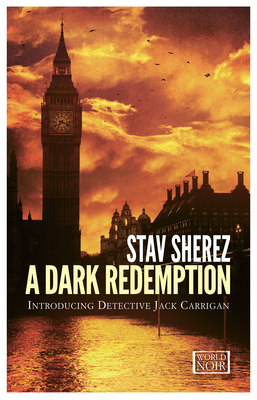 $17.00
Special Order—Subject to Availability
Description
---
Book One in the Carrigan and Miller series

Jack Carrigan, a promising young musician, is on a post-graduation holiday in Africa with two friends. Driving at night, unsure of their route, they encounter a rebel force high on drugs and their own cruelty. Years later, Jack is now an inspector with the Metropolitan police. The two survivors of the deadly confrontation meet regularly but are unable to talk about the tragedy until Jack unites with young, spirited detective Geneva Miller and the pair begins to investigate the murder of an African scholar studying in London.

The case pulls Carrigan and Miller into a London diaspora, a largely inscrutable cauldron of illegal immigrants and fugitives. They soon discover that the scholar was researching African rebel groups and had uncovered the complicity of an African govenment in a a brutal campaign to silence dissent.

Carrigan and Miller find themselves caught in a fierce conflict between the obligation to follow evidence wherever it leads and foreign alliances critical to the British government. This combination of a bruising crime investigation competing against the forces of powerful political interests unleashes events that will forever change the lives of both the innocent and the guilty.
About the Author
---
Stav Sherez lives in London. He is the author of the CWA shortlisted The Devil's Playground and The Black Monastery. He spent five years as a music journalist, mainly for the cult music magazine Comes with a Smile. He has also written for the Daily Telegraph, The Catholic Herald and Zembla amongst others.
Praise For…
---
Praise for A Dark Redemption

"The action builds to a jaw-dropping resolution. Readers will want to see more of this convincingly flawed hero."
—Publishers Weekly (Starred Review)

"[A] masterly thriller [...] with [a] complicated and compelling detective duo..."
—The New Yorker

"A superior novel, well written and plotted, with a convincing backdrop about a continent that rarely features in crime fiction."
—Marcel Berlins, The Times

"Fast paced and slick, this is the first in what could well be an outstanding series."
—Laura Wilson, The Guardian

"With cracking pacing and prose which tends towards the lyrical[,] Sherez has produced a stand out piece of work that will definitely be making my top five books of the year."
—Crime Fiction Lover

"A Dark Redemption is a clever, multi-layered beginning to a promising new series . . . Sherez does a masterful job with a particularity haunting plot."
—Henry Sutton, (Book of the Week) The Daily Mirror

"This intriguing and well-written thriller is highly original . . . Sherez ventures into a part of London that crime fiction readers probably never see. A salutary read, highly recommended."
—Jessica Mann, Literary Review