Otherworld Barbara (Hardcover)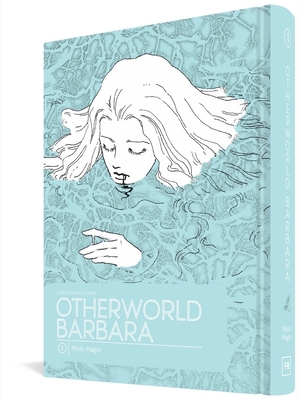 $39.99
Not On Our Shelves—Ships in 1-5 Days
Description
---
In this classic science fiction thriller by one of the most influential manga writer-artists of all time, there are dream pilots, murderous cannibal nine-year-olds, and more.
Fantagraphics Books is proud to present the first volume (of two) of Moto Hagio's
Otherworld Barbara
, in which Tokio discovers a phantom island named Barbara. Then there's a mysterious and missing geneticist, an eccentric clergyman, a grieving grandmother granted temporary youth, a psychologist killed by a freak tornado… Hagio offers a sci-fi explanation for these seemingly random paranormal elements, and makes it all matter with believable characters in complex and subtle relationships.This book won the"Nebula Award of Japan" (Nihon SF Taisho Award) in 2006.
About the Author
---
Moto Hagio was born in 1949 and lives in Japan. She is widely considered the most beloved shojo manga artist of all time. She is the winner of the 2006 Japanese equivalent of the Nebula Award.

Matt Thorn is from in Lansdale, Pennsylvania. She is a cultural anthropologist, writer, and an associate professor in the manga department at Kyoto Seika University. Her translations include the New York Times Best-Seller Nijigahara Holograph by Inio Asano and Hayao Miyazaki's Nausicaä of the Valley of the Wind.
Praise For…
---
Moto Hagio is a legend in Japan, but her work has been surprisingly difficult to find in English translation. Publishers seem to feel her sci-fi-tinged girls' comics and sensual homosexual romances would be a hard sell in America. But thanks to the tireless advocacy of translator, manga scholar, and Hagio fan Matt Thorn, Fantagraphics has released a compilation of single-issue stories, one series, and now this twisty tale of a scientist who enters a young girl's dreams to solve a crime. Pick up a copy to whet your appetite for (hopefully) more Hagio books to come.

A gripping, supernaturally infused sci-fi thriller. Hagio, one of the mothers of shojo and josei manga, is very much on her game, making this complex, exciting story a dream to read.

Hagio's artwork is a top selling point.

Dream pilots explore the dreamworlds of others in this beautifully drawn sci-fi manga by one of Japan's most celebrated manga creators.