Abstract Comics: The Anthology: 1967-2009 (Hardcover)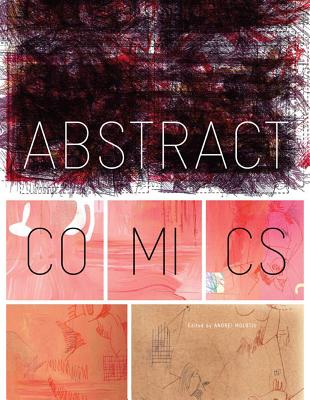 Description
---

Abstract Comics, edited by Andrei Molotiu, an art historian as well as one of the best-known contemporary abstract-comic creators, is the first collection devoted to this budding genre. It gathers the best abstract comics so far created, including early experiments in the form by cartoonists primarily known for other types of comics, such as Gary Panter, Patrick McDonnell, or Lewis Trondheim, and pieces by little-known pioneers such as Benoit Joly, Bill Boichel and Jeff Zenick, as well as by recent creators who have devoted a good part of their output to perfecting the form, such as Ibn al Rabin, Billy Mavreas, Mark Staff Brandl, and many others. It also features first attempts, commissioned specifically for this anthology, by well-known cartoonists such as James Kochalka, J.R. Williams and Warren Craghead. Comprehensive in scope, Abstract Comics gathers work not only from North America, but also from France, Switzerland, Great Britain, Australia, and New Zealand, showing the rise in popularity of the genre to be a true international phenomenon. In the process, the anthology highlights the wide variety of approaches taken to the combination of abstraction and sequential art--approaches resulting in work that is not only graphically bold, but also often proves to be surprisingly humorous or emotionally disturbing.

Complete list of contributors (in order of appearance): R. Crumb, Victor Moscoso, Spyros Horemis, Jeff Zenick, Bill Shut, Patrick McDonnell, Mark Badger, Benoit Joly, Bill Boichel, Gary Panter, Damien Jay, Ibn al Rabin, Lewis Trondheim, Andy Bleck, Mark Staff Brandl, Andrei Molotiu, Anders Pearson, Derik Badman, Grant Thomas, Casey Camp, Henrik Rehr, James Kochalka, John Hankiewicz, Mike Getsiv, J.R. Williams, Blaise Larmee, Warren Craghead III, Janusz Jaworski, Richard Hahn, Geoff Grogan, Panayiotis Terzis, Mark Gonyea, Greg Shaw, Alexey Sokolin, Jason Overby, Bruno Schaub, Draw, Jason T. Miles, Elijah Brubaker, Noah Berlatsky, Tim Gaze, troylloyd, Billy Mavreas.

Nominated for a 2010 Will Eisner Comic Industry Award (Best Anthology).