New York Day Trips by Theme: The State's Best Day Trips Outside New York City (Paperback)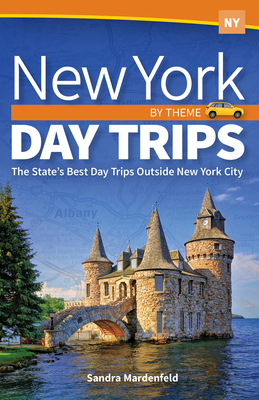 $16.95
In Stock—Click for Locations
Description
---
Your All-in-One Guide to New York's Best Outings
If you've ever asked, "What should we do today?" then you've never seen New York Day Trips by Theme. This comprehensive guide to the Empire State is jam-packed with more than 150 of New York's top spots for fun and entertainment. Take a simple day trip, or string together a longer vacation of activities that catch your interest. Destinations in the book are organized by themes, such as Adventure, Airplanes & Railroads, Family Fun, and Natural Wonders, so you can decide what to do and then figure out where to do it. Useful for singles, couples, and families--visitors and residents alike--this guide by Sandra Mardenfeld encompasses a wide range of interests.
Discover the state's unique attractions--lighthouses, museums, rail-trails, winter activities, and more. The book's handy size makes it perfect for bringing along on your road trips. Plus, with tips for other things to do in the area, you're sure to maximize the fun on every outing. With New York Day Trips by Theme at your fingertips, you'll always have something to do.
About the Author
---
Sandra Mardenfeld's favorite travel experiences are hot air ballooning over the Australian Outback, shopping at Camden Market, and milking cows in New Zealand. Now, as a mother of four children, her travels are more local--including most of New York State. She has been a Girl Scout leader for more than 16 years, and her eldest daughter is working on her Gold Award. Sandra has belonged to a Monday night yoga group for 17 years. She also loves to read, and she belongs to a book club.