Faces of Salsa: A Spoken History of the Music (Paperback)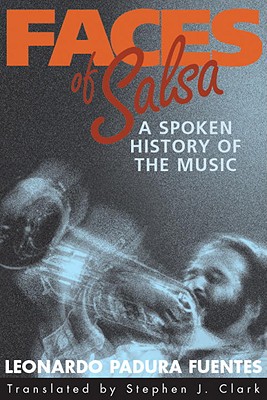 $16.95

Special Order—Subject to Availability
Description
---
In this collection of masterfully crafted interviews with some of the most famous creators of the music we call Salsa, prizewining Cuban novelist Leonardo Padura Fuentes explores the genesis of the music, its rise in popularity, its social context, and its artistic legacy. Filled with personal revelations by the musicians, historical detail about their lives and times, and colorful anecdotes about their identities, friendships, and working relationships, the book is a tribute to the artistry and social commitment of some of the most inventive artists of our time.

In his brilliant introduction about the idols of Latin music since the 1920s, and throughout the book, Padura takes up the old dispute about the relationship of salsa to the Cuban music known as son, but the book is not a search for origins. Rather, through his conversations with a group of extraordinarily articulate musicians, he reveals how the aesthetics of salsa filled a cultural void, transforming popular Latin and Caribbean dance music and creating a new generation of musicians who would establish a new model: the salsero, an artist who had embarked upon something his forbearers never did—a conscious project.
About the Author
---
Leonardo Padura Fuentes is a Cuban writer whose works include Máscaras, La Puerta de Alcalá y Otras Cacerías, Vientos de Cuaresma, and Pasada Perfecto.