Global Governance: The Battle Over Planetary Power (Paperback)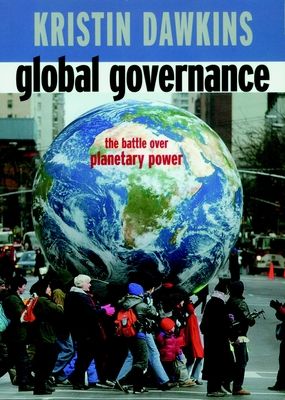 $9.95
Special Order—Subject to Availability
Description
---
In Global Governance, policy analyst Kristin Dawkins offers a refreshingly hopeful and astute roadmap towards a democratic future, framing the respective roles and accomplishments of corporations, governments, and citizen activists in light of the day-to-day needs of communities around the world. Written with an eye to the realities of power, Global Governance explores the origins and current state of play in the major global institutions, the rising dominance of global corporations and the growing wealth of the world's political elite. In describing the impacts of international trade, aid and development loans on Southern economies and communities, Dawkins carefully explains the way governmental policies overseas become instruments of coercion in the context of globalization.
Writing with a passionate commitment to justice and democracy, Dawkins points out that the U.S. government is becoming increasingly hostile to the UN - even though many of the UN's institutions and treaties were designed to address poverty and the other problems created by globalization. At a time when the UN's very survival is being questioned, Global Governance is an urgent call to revitalize multilateralism and to build powerful new tools for democratic global governance.
About the Author
---
KRISTIN DAWKINS is a senior fellow at the Institute of Agriculture and Trade Policy. She worked for 16 years in community development and public policy research in Philadelphia, including 9 years as the executive director of the Philadelphia Jobs in Energy Project.