On DuPont Circle: Franklin and Eleanor Roosevelt and the Progressives Who Shaped Our World (Hardcover)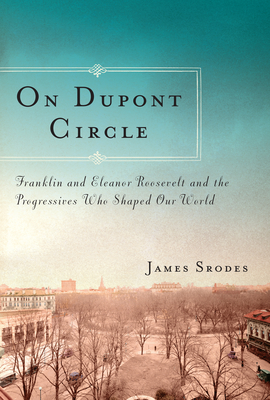 $26.00
Special Order—Subject to Availability
Description
---
A slice of Washington, DC, history that "traces the careers of a small group that would come to dominate American policy formation" (The Washington Times).
On the eve of World War I, a group of young men and women came together in Washington's Dupont Circle tony Kalorama neighborhood. They were ambitious for personal and social advancement; bound together by a sheer determination to remake America and the rest of the world in their progressive image. At one residence--nicknamed the House of Truth--lived Felix Frankfurter, a future Supreme Court Justice, and Walter Lippmann, later the most important political writer of the twentieth century. Another house served as the base for three siblings: John Foster Dulles, future Secretary of State, Allen Dulles, one of the founders of the CIA, and Eleanor Lansing Dulles, one of the most important economists of the age. Nearby lived young Franklin and Eleanor Roosevelt, even then rising political stars; William Bullitt, a charming and unscrupulous future ambassador; and Herbert Hoover, already the most famous American in the world. The group mixed cocktails, foreign policy, and bedmates as they set out to remake the world. For the next twenty years, they pursued increasingly important careers as their private lives became ever more entangled. By the end of this story, on the eve of WWII, the group came together again for a second chance at history--and this time the result was the United Nations.
"Illuminate s] how interactions between an astonishing few could act as catalysts for relationships between nations." --Publishers Weekly
"A well-researched and well-written compact history that turns distant historical figures into real people." --ForeWord Magazine
About the Author
---
James Srodes is the author of Dream Maker: The Rise and Fall of John Z. DeLorean, Allen Dulles: Master of Spies, and Franklin: The Essential Founding Father. He lives in Washington, D.C.