Politics and Prose will be closed on January 20.
Murder in the Marais: An Aimee Leduc Investigation (Hardcover)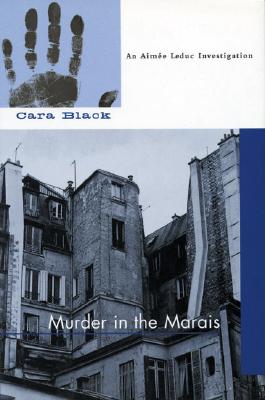 $22.00
Special Order—Subject to Availability
Description
---
Aimée Leduc, a Parisian private investigator, has always sworn she would stick to tech investigation—no criminal cases for her. Especially since her father, the late police detective, was killed in the line of duty. But when an old Jewish man approaches Aimée with a top-secret decoding job on behalf of a woman in his synagogue, Aimée unwittingly takes on more than she was expecting. When she goes to drop off her findings at her client's house in the Marais, Paris's historic Jewish quarter, she finds the old woman strangled, a swastika carved on her forehead. With the help of her partner, René, Aimée sets out to solve this horrendous crime, but finds herself in an increasingly dangerous web of ancient secrets and buried war crimes.
About the Author
---
Cara Black is the author of eleven book in the "New York Times" bestselling Aimee Leduc series, all of which are available from Soho Crime. She lives in San Francisco with her husband and son and visits Paris frequently. "From the Trade Paperback edition."
Praise For…
---
"Forever young, forever stylish, forever in love with Paris--forever Aimée."—New York Times Book Review

"A tightly spun web worthy of a classic spy thriller.... Leduc's City of Light is a stylish, dangerous place."—Washington Post Book World

"No contemporary writer of noir mysteries evokes the spirit of Paris more than Cara Black in her atmospheric series starring P.I. Aimée Leduc.... The fearless, risk-taking Aimée is constantly running, hiding, fighting and risking her life—all while dressed in vintage Chanel and Dior and Louboutin heels."—USA Today

"The charm of this series comes from the character and a vividly rendered setting. Aimée rides her pink scooter through the streets of Paris, roller skates through the Louvre after closing time, and tears through dark tunnels under the Palais Royal wearing peep-toe shoes or vintage Valentino boots, her eyes ringed with kohl, trying to figure out who is out to get her...Zut alors! It's quite a ride."—Boston Globe

"Gripping and suspenseful and gritty.... If you like crime and mysteries, you should definitely add Aimée Leduc to your list of detectives worth investigating."—Boston Bibliophile