Summit Avenue (Paperback)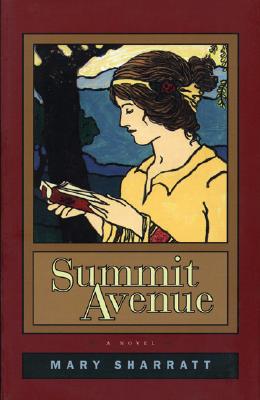 $14.95

Special Order—Subject to Availability
Description
---
How can you weave a life from fairy tales? Set in the Minneapolis and Saint Paul during the First World War, Mary Sharratt's debut novel is the story of a young German immigrant experiencing her spiritual and sexual awakening.
As the poet Mandy Sivers says, Summit Avenue is A book about Woman and the tremendous, multiplied hurdles and barriers which women had to overcome as immigrants. This turbulent tale, while apparently telling of a lesbian relationship, is talking even more about the flight back into the mythic depths of womanhood-the old, pre-Christian, woman-centered community.
When Kathrin's mother dies, Kathrin immigrates to America where she is reunited with her cousin Lotte and begins work at a mill sewing flour bags. Soon Kathrin meets the Jeliniks, the owners of a small bookstore. While Jan, a compassionate, elderly man, loves his bookstore, his nephew John would rather see it reopened as something more profitable, a testament to the American dream of prosperity for which he so desperately hungers. Jan introduces Kathrin to Violet Waverly, who offers Kathrin a job typing and translating a book of fairy tales that her husband was compiling before he died. Violet invites Kathrin to live with her in her mansion on Summit Avenue, the richest neighborhood in Saint Paul. Both women, left wounded and alone in different circumstances, find increasing solace and warmth in each other.
Although Violet can offer Kathrin love, compassion, and a glimpse of the dizzying heights of wealthy upper-class grandeur, she cannot fully disguise the painful secrets hiding behind the glitter. As Kathrin comes closer to the heart of Violet's mysterious past, she discovers that life, like a fairy tale, is often based on illusion.
Mary Sharratt's fiction has appeared in Hurricane Alice, International Quarterly, The Long Story, American Writing, Lynx Eye, Evergreen Chronicles, and Emrys Journal. She is the editor and publisher of the literary journal Another Country. Originally from Minneapolis, Minnesota, Sharratt currently lives in Grafing, Germany, where she teaches creative writing and coordinates the Munich Writers Workshop. This is her first novel.