The Missing Chancleta and Other Top-Secret Cases / La Chancleta Perdida Y Otros Casos Secretos (Paperback)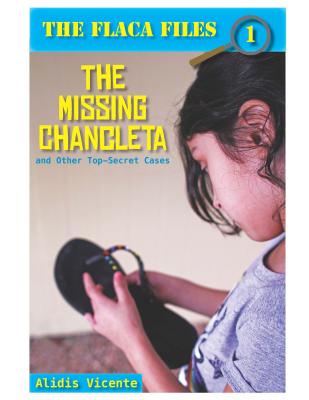 $9.95
Special Order—Subject to Availability
Description
---
Flaca's chancleta, or flip flop, has gone missing She prepares to investigate the theft: "Pencil and notepad: in hand. Straw hat for disguise: on. Magnifying glass: Check." She interviews each of her family members, all of whom are suspects. Oddly, their stories check out, so Flaca will have to dig deeper to find the culprit.
Normally, Detective Flaca a pale, scrawny second grader doesn't allow civilians to read her confidential case files. But young readers willing to sign the confidentiality agreement that appears before the three top-secret cases included in this bilingual collection are in luck
Narrated by Detective Flaca in hard-boiled detective style, this bilingual collection of inter-related short stories for intermediate readers will appeal to seasoned and reluctant readers alike. And Flaca will surely inspire a host of amateur private investigators.