The Lemon Tree Caper/Le Intricga del Limonero (Mickey Rangel Mysteries) (Paperback)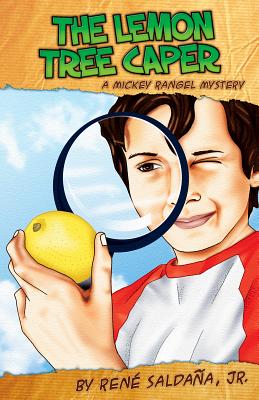 $9.95
Not On Our Shelves—Ships in 1-5 Days
Description
---
Mickey Rangel, kid detective extraordinaire, has just exited the school bus one sweltering afternoon when he hears a blood-curdling shriek coming from the creepy neighbor lady's house.
"My lemons, Mickey, my prize-winning lemons. They're gone," Se orita Andrade cries. She is famous for her lemons. And for years she has won first prize in the annual Lemon Festival and Lowrider Bicycle Show.
Who could have removed several sacks full of lemons? Was it only a coincidence that Tina had set up a lemonade stand just down the street? With a bowl full of lemons sitting right out front? Or could it have been someone trying to sabotage Se orita Andrade's entry in the upcoming festival? "I'll get to the bottom of this, ma'am. Mickey Rangel is on the case."
In this second bilingual book in The Mickey Rangel Mystery series for intermediate readers, author and educator Ren Salda a, Jr.'s wise-cracking, smart protagonist will appeal to even the most reluctant readers.