Come from the Shadows: The Long and Lonely Struggle for Peace in Afghanistan (Hardcover)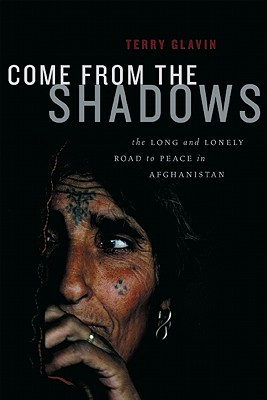 $26.95
Not On Our Shelves—Ships in 1-5 Days
Description
---
Come from the Shadows is not about the Afghanistan we may think we know. It is not about the country depicted in urgent dispatches from embedded reporters; it isn't about the country evoked by anti-war protestors or the one that figures in heated political controversies over the treatment of prisoners. Instead, this is a book about the Afghanistan that lies "outside the wire," far from the Taliban's grim desert strongholds. The country we visit with award-winning author Terry Glavin is a surprisingly welcoming place, hidden away in alleys and narrow streets that bustle with blacksmiths, seamstresses, gem hawkers, cobblers and spice merchants. This Afghanistan is reawakening from decades of savagery and bloodletting, and its people are deeply thankful for the aid from foreign soldiers. In the voices of the people he meets on his journey, Glavin reveals how events have unfolded in Afghanistan since September 11, 2001. In the life story of his friend and travel companionwriter, translator and activist Abdulrahim Parwaniwe learn of Afghanistan's agonies over the past thirty years. Come from the Shadows is a passionate challenge to the usual depiction of the war in Afghanistan.
About the Author
---
Terry Glavin is the author of six books and the co-author of four, traversing a variety of subjects from anthropology to natural history. He has won more than a dozen literary and journalism awards, including the Hubert Evans Non-Fiction Prize, and in 2009 was the recipient of the British Columbia Lieutenant Governor's Award for Literary Excellence. His writing appears regularly in newspapers, magazines and online publications as diverse as Democratiya (New York), Lettre Internationale (Berlin), the National Post, Canadian Geographic and The Tyee. He is a founding member of the Canada-Afghanistan Solidarity Committee.
Praise For…
---
"[Glavin] provides an alternative to the usual Western media portrait, particularly of Afghan women, who rely on foreigners for security while boldly rebuilding their society." Ms. Magazine, "Great Reads for Fall 2011"