We're following all official guidelines to keep ourselves healthy on the job, and as a result, shipping may be delayed.
You will receive an email from our web orders team confirming that your order has been processed.
We thank you for your support and your patience at this challenging time.
A Little History of Religion (MP3 CD)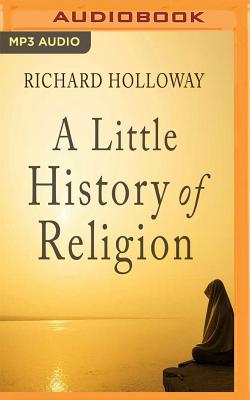 $9.99
Special Order—Subject to Availability
Description
---
In an era of hardening religious attitudes and explosive religious violence, this book offers a welcome antidote. Richard Holloway retells the entire history of religion - from the dawn of religious belief to the 21st century - with deepest respect and a keen commitment to accuracy.
Writing for those with faith and those without, and especially for young listeners, he encourages curiosity and tolerance, accentuates nuance and mystery and calmly restores a sense of the value of faith.
Ranging far beyond the major world religions of Judaism, Islam, Christianity, Buddhism, and Hinduism, Holloway also examines where religious belief comes from, the search for meaning throughout history, today's fascinations with Scientology and creationism, religiously motivated violence, hostilities between religious people and secularists and more.
Holloway proves an empathic yet discerning guide to the enduring significance of faith and its power from ancient times to our own.