Venus in India (Illustrated): Love Adventures in Hindustan (in Three Complete Volumes) (Paperback)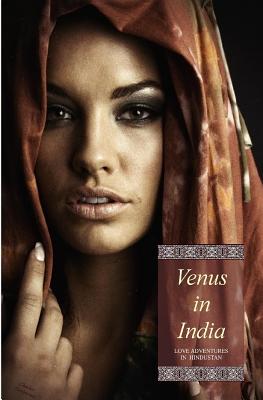 $18.99
Not On Our Shelves—Ships in 1-5 Days
(This book cannot be returned.)
Description
---
***This special illustrated edition contains 12 carefully selected works by such artists as Henri Adrien Tanoux (1865-1923), Jean Francois Portaels (1818-1895), Eug ne Delacroix (1798-1863), Pierre-Auguste Renoir (1841-1919), painting in the Orientalist style, which perfectly capture a sense of exotic eroticism that 'Venus in India' faithfully describes in sumptuously graphic detail. All index linked in the contents for ease of reference and viewing pleasure.
Stationed in the North West part of India, far from the embrace of his loving wife, Captain Devereaux whiles away his time seducing the wealthy and naive young women languishing untouched in this strange and foreign land. Finding them compliant and more than eager, these Venus' who have been starved of affection lose themselves in wild abandon at the drop of a hat.
Amongst the exotic beauties of India, Colonel's daughters, Harem odalisques, and a servant or two, Charles indulges his every sexual fancy and libidinous whim at every mischievous opportunity.
This two volume epic, written by the pseudonymous 'Charles Devereaux' and published in 1889, is a fine example of Victorian Orientalist Erotica.