The Callipyges (Paperback)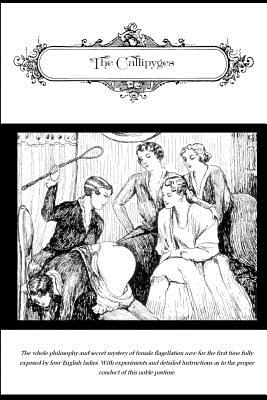 $13.99
Not On Our Shelves—Ships in 1-5 Days
(This book cannot be returned.)
Description
---
At last, the chemise flew over her head, and Lady Flashington remained almost naked, shivering with fright and horror, in the arms of a lustful valet, who was exploring every corner of her charms without his master thinking of stopping him. He pulled off her shoes, then her pearl-grey silk stockings, and when the noble lady was as naked as when she was born, and scarlet with shame, and almost dead with fright, John laid her across his knees, the backside uppermost, and with his muscular hand reddened the white globes, which jumped furiously at every fresh blow.
The Callipyges recounts the libidinous exploits of Ladies Fairbottom, Lovebirch, Richbuttock, Splendidorb, Plentiful, and Finefleece, as these patrons of splendidly formed posterior form a clandestine spanking club in the heart of high-society London. Enlisting the help of their willing maids, each will demonstrate by way of lecture and practical experiment that manner in which one fond of whip and birch can attain utmost orgiastic joy. With a spot of afternoon tea between there exertions, our wantons discuss the virtues of the well reddened bottom.
This little seen gem of Victorian erotica, attributed to Edmund Dumoulin, and published in English by the infamous Charles Carrington in 1902, is a fine example of flagellatory fiction. Laced with scenes of Lesbian tribadism and gamahuching, and written in a sumptuously graphic prose The Calliphyges will sure to titillate those a collector the genre.