Politics and Prose will be closed on January 20.
Symposium (Great Classics #10) (Paperback)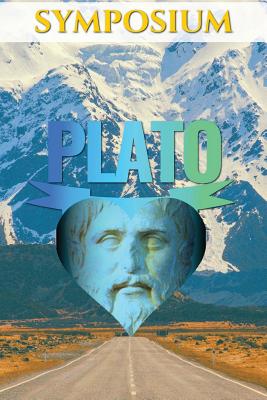 $9.99
Not On Our Shelves—Ships in 1-5 Days
Other Books in Series
This is book number 10 in the Great Classics series.
Description
---

Classics for Your Collection:
goo.gl/U80LCr
---------
The Symposium is a philosophical text by Plato dated c. 385-370 BC. It concerns itself at one level with the genesis, purpose and nature of love, and (in latter-day interpretations) is the origin of the concept of Platonic love.
Love is examined in a sequence of speeches by men attending a symposium, or drinking party. Each man must deliver an encomium, a speech in praise of Love (Eros).
Plato sets the action at a party hosted by the poet Agathon to celebrate his first victory in a dramatic competition, the Dionysia of 416 BCE. There a discussion develops between the guests on the theme of love.
Socrates in his speech asserts that the highest purpose of love is to become a philosopher or, literally, a lover of wisdom. Commonly regarded as one of Plato's major works, the dialogue has been used as a source by social historians seeking to throw light on life in ancient Athens - in particular, upon human sexuality and the symposium as an institution.
The Symposium was written as a dramatic dialogue - a form used by Plato in more than thirty works - and, according to Walter Hamilton, it is his most perfect one. Set in Athenian social life, it develops the themes of love and also of Socrates' character. There is little doubt that the content of the dialogue is fictitious, although Plato has built a very realistic atmosphere.
The dialogue's seven major speeches are delivered by:
Phaedrus (speech begins 178a): was an Athenian aristocrat associated with the inner-circle of the philosopher Socrates, familiar from Phaedrus and other dialogues.
Pausanias (speech begins 180c): the legal expert.
Eryximachus (speech begins 186a): a physician.
Aristophanes (speech begins 189c): the eminent comic playwright.
Agathon (speech begins 195a): a tragic poet, host of the banquet, that celebrates the triumph of his first tragedy.
Socrates (speech begins 201d): the eminent philosopher and Plato's teacher.
Alcibiades (speech begins 214e): a prominent Athenian statesman, orator and general.
Plato's Symposium is one of the best loved classics from the ancient world, a work of consummate beauty as both philosophy and as literature, most appropriate since the topic of this dialogue is the nature of love and includes much philosophizing on beauty.
Scroll Up and Get Your Copy
Oz Books:
The Wonderful Wizard of Oz https: //www.createspace.com/6426287
TIK-TOK of OZ https: //www.createspace.com/6353841
Ozma of Oz https: //www.createspace.com/6356346
Glinda of OZ https: //www.createspace.com/6461890
The Scarecrow of OZ https: //www.createspace.com/6461981
The Marvelous Land of Oz https: //www.createspace.com/6462832
Dorothy and the Wizard in Oz https: //www.createspace.com/6464450
The Road to Oz by https: //www.createspace.com/6464521
The Emerald City of Oz https: //www.createspace.com/6464602
The Patchwork Girl of Oz https: //www.createspace.com/6464682
The Lost Princess of Oz https: //www.createspace.com/6465342
The Tin Woodman of Oz https: //www.createspace.com/6466582
Rinkitink in Oz https: //www.createspace.com/6464764
The Magic of Oz https: //www.createspace.com/6466620
Grimm's Fairy Tales by Brothers Grimm https: //www.createspace.com/6440051
Sky Island by L. Frank Baum https: //www.createspace.com/6446563
The Secret Garden by Frances Hodgson Burnett https: //www.createspace.com/6455917

About the Author
---
Plato, (428-348BC) was a philosopher in Classical Greece and the founder of the Academy in Athens, the first institution of higher learning in the Western world. He is widely considered the most pivotal figure in the development of philosophy, especially the Western tradition. Unlike nearly all of his philosophical contemporaries, Plato's entire oeuvre is believed to have survived intact for over 2,400 years. Along with his teacher, Socrates, and his most famous student, Aristotle, Plato laid the very foundations of Western philosophy and science. The philosopher came from one of the wealthiest and most politically active families in Athens. Ancient sources describe him as a bright though modest boy who excelled in his studies. His father contributed all which was necessary to give to his son a good education, and, therefore, Plato must have been instructed in grammar, music, gymnastics and philosophy by some of the most distinguished teachers of his era. Apuleius informs us that Speusippus praised Plato's quickness of mind and modesty as a boy, and the "first fruits of his youth infused with hard work and love of study." The precise relationship between Plato and Socrates remains an area of contention among scholars. Plato makes it clear in his Apology of Socrates, that he was a devoted young follower of Socrates. In that dialogue, Socrates is presented as mentioning Plato by name as one of those youths close enough to him to have been corrupted, if he were in fact guilty of corrupting the youth, and questioning why their fathers and brothers did not step forward to testify against him if he was indeed guilty of such a crime (33d-34a). Although their popularity has fluctuated over the years, the works of Plato have never been without readers since the time they were written.