Cupid Hates Me: True Dating Tales of the Self-Proclaimed Sexy Ogre (Paperback)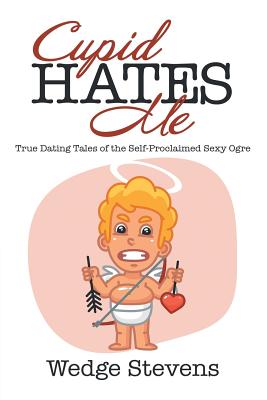 $28.99

Not On Our Shelves—Ships in 1-5 Days
(This book cannot be returned.)
Description
---
Most of us have been there: that horrible, God-awful date you just can't wait to get home and dish about with your friends, then eat a big bowl of ice cream while you soak in the tub watching some funny show streaming on your smartphone. To those who haven't had that experience: we hate you. Luckily for the rest of us, one man is brave enough to face the madness of dating in this crazy world. He goes into the dating battle armed only with his resolve to meet "The One." Will he meet her? Will she meet him? How many cats does it take to make you crazy? All these issues and more are tackled by our brave warrior, Wedge Stevens. Yes, maidens will forever sing of his glorious battles in the dating world.
Seriously, though, many of us have struggled through the dating world, searching high and low for our true love. Some find that love, and for those who don't, well, it's nice to know you're not alone. For Wedge, it was all about the chase. Now, it's about the laugh.
So sit back, put your feet up, grab a spoon, and hopefully laugh a little as Wedge reveals all the evidence he has proving his case that, as he puts it, Cupid Hates Me.