We're following all official guidelines to keep ourselves healthy on the job, and as a result, shipping may be delayed.
You will receive an email from our web orders team confirming that your order has been processed.
We thank you for your support and your patience at this challenging time.
Necessary Trouble: Americans in Revolt (MP3 CD)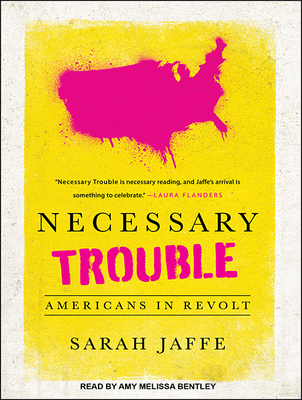 $29.99
Not On Our Shelves—Ships in 1-5 Days
Description
---
The 2008 financial crisis crystallized for people around the country the fact that something was wrong. Americans had already been losing faith in elites who had failed to protect them from crisis after crisis and disaster after disaster. After the collapse, we expected someone to have a solution but were inevitably disappointed. Instead, we got high and rising unemployment, foreclosures spiraling out of control, and, as the protest chant went, "banks got bailed out, we got sold out." The spark was slow to start, but it has grown since. Tea Partiers challenged conservative politicians to keep their promises; Walmart and fast-food workers went on strike for a raise; Wall Street found itself Occupied; the deaths of unarmed young men touched off a twenty-first-century black freedom struggle. The movements swelled, intersected, and spread around the country, helped along by social media. At their core, they were all challenges to who wields power in the US, regardless of political allegiance. Necessary Trouble offers listeners an understanding of today's new radicals-the troublemakers of all stripes who refuse to sit any longer on the sidelines and wait for things to improve.