Might from the Margins: The Gospel's Power to Turn the Tables on Injustice (Paperback)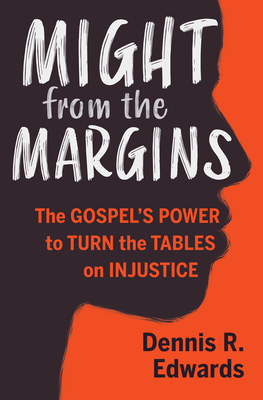 $16.99
Not On Our Shelves—Ships in 1-5 Days
Description
---
Power: How do Christians use it? Abuse it? Lose it?
Let's face it: dominant Christianity is accustomed to power. In Might from the Margins, pastor and professor Dennis Edwards investigates what power is, how Christians have wielded it, and what kind of power Jesus demonstrated in his ministry and on the cross. Marginalized believers are the best practical guides to following Jesus Christ, Edwards claims, and he digs into the life of Christ and the experiences of people who, as Howard Thurman says, have their "backs against the wall." What does power look like from the underside of history? What can dominant Christians learn from diaspora Christians like people of color, women, immigrants, and others who have lacked societal power for generations? What is lost when we claim to "empower" others? What would happen if Christians stopped seeking power and started learning from those without it?
Don't settle for learning from the rich and powerful. Look to Jesus, and the diaspora people to whom he came, to figure out the meaning of true power.
About the Author
---
Dennis R. Edwards is associate professor of New Testament at North Park Theological Seminary and the author of What Is the Bible and How Do We Understand It? in The Jesus Way series and 1 Peter in The Story of God commentary series. A sought-after speaker at conferences and universities and a frequent contributor at Missio Alliance, Edwards has served as a church planter in Brooklyn and Washington, DC, and has worked in urban ministry for nearly three decades. He previously taught New Testament at Northern Seminary. Edwards holds degrees from Cornell University, Trinity Evangelical Divinity School, and Catholic University of America, and is ordained in the Evangelical Covenant Church. He and his wife, Susan Steele Edwards, are the parents of four adult children and four grandchildren.