RV Lifestyle: The only Guide you Need To Start a Full-Time Nomad Lifestyle Tips and Tricks for Travelling, Camping and Boondocking l (Paperback)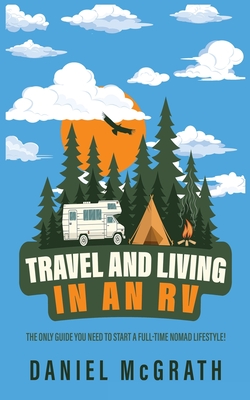 $19.90

Not On Our Shelves—Ships in 1-5 Days
Description
---
Do You Want To Take Your Family On An Adventure? Try RVing
Would you love to spend a few days and nights at a beautiful lake or at the edge of a mighty forest?
Are you planning a family vacation that's fun and affordable and will teach your kids something about nature?
Or maybe you'd love to become a full-time traveler while taking some of your home's comfort with you?
Well... how about renting an RV and seeing how it feels?
An RV is a recreational vehicle, a type of car that you can live in.
You can rent an RV for a shorter trip and later buy one if you decide to be a full-time RVer who spends all the time exploring the country and enjoying adventures.
This book will teach you everything you need to know about planning and experiencing your first RV trip. It especially focuses on family trips with kids and pays particular attention to safety and first aid. And if you'd like to take longer trips - or maybe travel full-time - the book will guide you through it too.
Here's what you'll learn:
- How to get your entire family excited about going on an adventure
- Tips on planning a fun and safe trip: choosing a campsite, packing, and much more
- How to keep everyone safe and what to do if something goes wrong
- How to boondock like a pro (don't worry if you don't know what it means, the book will explain everything )
- Why you should consider being a full-time RVer and where do you start
- How to be energy indepndent with the use solar panels
- BONUS: The full list of the best apps to use as an Rver
An RV camping trip can be a safe and exciting adventure or an utter disaster, depending on how well you plan it. If you feel overwhelmed by the prospect of so much planning, don't worry - this book will break everything down into baby steps and carefully guide you through every step
Are you ready to explore the country and reconnect with nature?