Mission as Accompaniment: A Response to Mechanistic Dehumanization (Emerging Scholars) (Hardcover)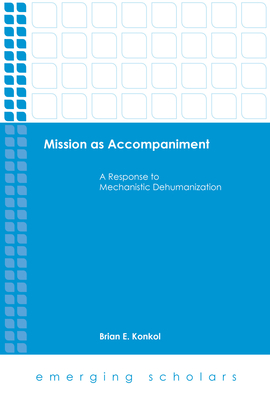 $49.00
Not On Our Shelves—Ships in 1-5 Days
(This book cannot be returned.)
Description
---
Mechanistic dehumanization occurs when human beings are objectified and exploited as a means to an end, comparable to expendable components of a machine. This misconstruction of human value is a source and sustainer of overproduction, an excess of consumption, and the pursuit of unrestrained economic growth, damaging both people and the planet.
Can the Evangelical Lutheran Church in America (ELCA) Global Mission respond to mechanistic dehumanization through mission as accompaniment?
The notion of mission as accompaniment, which emerges from liberation theology and development methodology, promotes solidarity among church companions that embodies interdependence and mutuality. Grounded in the New Testament expression of koinonia, Mission as Accompaniment is affirmed in this study as a suitable foundation to counteract mechanistic dehumanization.
Through this research with the University of KwaZulu-Natal (South Africa) Theology and Development program, Brian E. Konkol incorporates economics, ecology, anthropology, and postcolonial missiology. He maintains that two particular elementsthe African concept of Ubuntu, and an Olive Agendawhen integrated into mission as accompaniment, will equip the ELCA Global Mission with an advocacy-driven trajectory in response to mechanistic dehumanization.