Politics and Prose will be closed on January 20.
2020 Amy Knapp's Christian Family Organizer: August 2019-December 2020 (Other)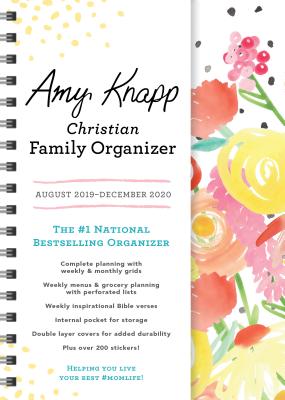 Out of Print in This Format
Description
---
Helping you live your best #momlife
Amy Knapp's Christian Family Organizer is parenting tested and mom approved This #1 National Bestselling format is easy to use and helps even the busiest of families gain control of their active lifestyles. The 17-month 2020 organizer features weekly and monthly calendar grids, color-coded stickers, weekly grocery lists, weekly to-do lists, weekly prayer and praise sections, and uplifting spiritual quotes.
Features: 17-month planner (August 2019 - December 2020)
;
6" x 8" with wire-o binding;Heavier paper weight;Internal storage pocket;Sturdy jacket for durability;Removable cover band and a fresh new design