We're following all official guidelines to keep ourselves healthy on the job, and as a result, shipping may be delayed.
You will receive an email from our web orders team confirming that your order has been processed.
We thank you for your support and your patience at this challenging time.
Where Will My Heart Beat? (Hardcover)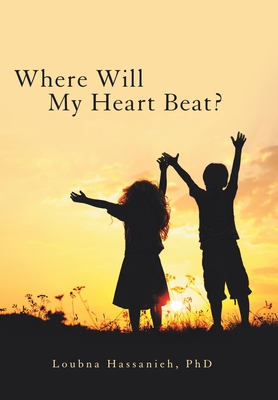 $37.95
Not On Our Shelves—Ships in 1-5 Days
Description
---
Born into a prominent and affluent family, Adel Jacob eventually learns that wealth has no bearing on happiness. At age seventeen, he falls prey to his brother's animosity and becomes forever handicapped. Betrayed by his parents' shortcomings, Adel realizes he must leave home, abandoning his innocence and with it, his first love, Mona. Twenty-five years later, a painful yearning brings Adel back to his hometown where things are no longer the same. As he discovers how purposeful his journey will be, Adel's insights slowly unravel realms of wonderment. When his path unexpectedly crosses with Mona's again, their adoration for each other brings them back into each other's arms in a circuitous way as Adel realizes his love for her transcends time and place and resides beyond the horizons of his consciousness. Although their second encounter is shorter than their first, Mona manages to crack open windows to his past and reveal demonic realities. Distraught about failing her twice, Adel must now strive to redeem himself and hold onto her memory until the end. In this poignant story of good and evil and loss and redemption, a man returns to his past where he reconnects with a former love and searches his soul for intuitive guidance.
About the Author
---
Loubna Hassanieh, PhD was born in Beirut, Lebanon, and moved to the United States where she earned a PhD in biochemistry and molecular biology from USC. She is a published scientist with a deep understanding that knowledge cannot be attained through scientific reductionism alone. Dr. Hassanieh resides in California with her husband and two children. Meet the author at www.loubnahassanieh.com