The Age of Fentanyl: Ending the Opioid Epidemic (Paperback)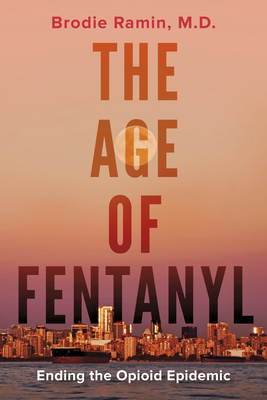 $20.99
Not On Our Shelves—Ships in 1-5 Days
Description
---
Is there a way to end North America's opioid epidemic?

In The Age of Fentanyl, Brodie Ramin tells the story of the opioid crisis, showing us the disease and cure from his perspective as an addiction doctor working on the front lines. We meet his patients, hear from other addiction experts, and learn about the science and medicine of opioid addiction and its treatments. He shows us how addiction can be prevented, how knowledge can reduce stigma, and how epidemics can be beaten.

Dr. Ramin brings the hopeful message that just as patients and health care workers rallied together to fight HIV one generation ago, a coalition of patients, advocates, scientists, doctors, and nurses is once again finding solutions and making plans to stem the overdose deaths, block the spread of fentanyl, and end the epidemic.
About the Author
---
Brodie Ramin is a primary care and addictions physician. He is an assistant professor at the University of Ottawa and a Diplomate of the American Board of Addiction Medicine. Dr. Ramin lives in Ottawa.