We're following all official guidelines to keep ourselves healthy on the job, and as a result, shipping may be delayed.
You will receive an email from our web orders team confirming that your order has been processed.
We thank you for your support and your patience at this challenging time.
Star Wars®: The Jedi Path (Hardcover)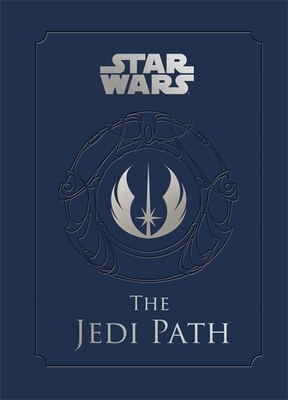 Description
---
Passed down from Master to apprentice, The Jedi Path is an ancient training manual that has educated and enlightened generations of Jedi. Within its pages, the Jedi-intraining will discover the history and lore of the Jedi Order, the ways of the Force and how to wield it, the subtle nuances of lightsaber combat, and the dangers of the Dark Side. The only remaining copy in existence, this hallowed tome features handwritten annotated notes by Yoda, Luke Skywalker, Count Dooku, and Darth Sidious, among many others. Created in collaboration with Lucasfilm along with an acclaimed Star Wars author and revered Star Wars illustrators this volume also introduces never-before-seen ships, creatures, characters, and details about the Star Wars galaxy.
About the Author
---
Daniel Wallace is the author of many books, including Star Wars: The New Essential Guide to Characters. He currently lives in Minneapolis.