We're following all official guidelines to keep ourselves healthy on the job, and as a result, shipping may be delayed.
You will receive an email from our web orders team confirming that your order has been processed.
We thank you for your support and your patience at this challenging time.
Pearls Freaks the #*%# Out: A (Freaky) Pearls Before Swine Treasury (Paperback)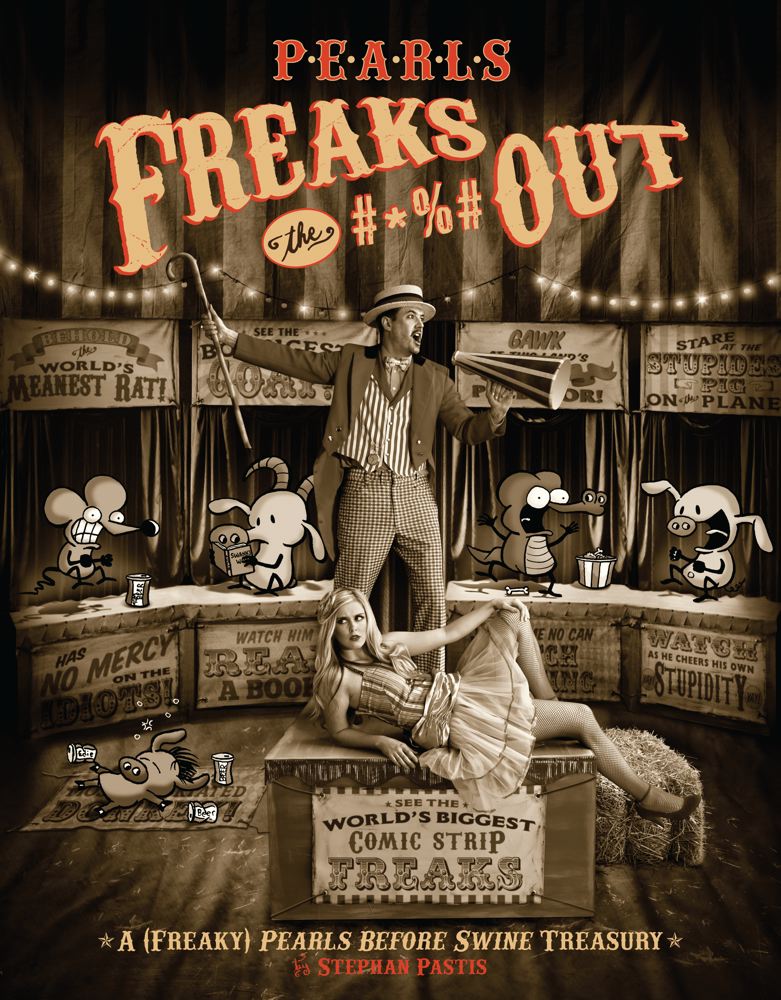 Other Books in Series
This is book number 18 in the Pearls Before Swine series.
Description
---
An author-annotated Pearls Before Swine treasury featuring cartoons from Larry in Wonderland and Because Sometimes You Just Have to Draw a Cover with Your Left Hand.

 

From fire-breathing jugglers to sword-swallowing illusionists, this treasury showcases all strips from Larry in Wonderland and Because Sometimes You Just Gotta Draw a Cover with Your Left Hand, along with Pastis's original commentary, which provides insight into what Pastis was thinking at the time random strips were conceived, and also fan reactions.

Tackling topics ranging from current events and modern technology to human and croc nature, Pearls Freaks the #*%# Out offers up a sideshow of feisty characters, including arrogant, self-centered, and totally hilarious Rat, who leads his four-legged collection of freakish friends through a carnival of misadventure. Joining the circuslike cavalcade are Pig, the slow but good-hearted conscience of the strip; Goat, the voice of reason that often goes unheard; Zebra, the activist; and those eternally inept carnivorous Crocs, who we learn happen to taste a lot like chicken. Pastis's cynical humor and sharp wit imbue this entertaining vaudevillian collection.
About the Author
---
Stephan Pastis is an attorney turned cartoonist. A graduate of the University of California, Berkeley, and the UCLA School of Law, he worked as a lawyer before trying his hand at cartooning. Pastis lives in the Bay Area with his wife and two children.