Into the Story: A Writer's Journey Through Life, Politics, Sports and Loss (Hardcover)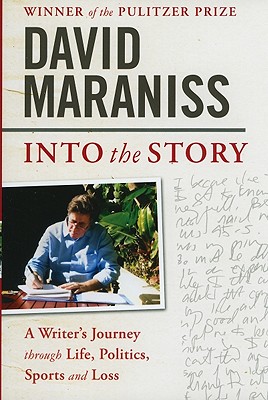 $26.00
Special Order—Subject to Availability
Description
---
These works singularly and together describe the education of David Maraniss as an author and the discipline and commitment required of deep reporting and fine writing, which are inseparable in the nonfiction narrative form..
The character studies here range from politicians (Bill Clinton, Barack Obama, Jesse Jackson, Al Gore) to great sports figures (Vince Lombardi, Roberto Clemente, Wilma Rudolph, Muhammad Ali, Larry Doby). Maraniss also explores what happens when ordinary life is shattered by violence and loss, from the personal loss of a beloved sister to the communal losses of September 11, Virginia Tech, and the horrors of an ambush in Vietnam. .
"The world of nonfiction writing is a continual graduate school," Maraniss concludes. "But only if you avoid the easier path, the lure of assumption and attitude, and open yourself to what can be an educational and fulfilling lifelong journey." .
Praise For…
---
"Maraniss's lively sketches illuminate the lives of significant cultural and political figures and intimately capture various moments that define modern American cultural history."
– Publishers Weekly



"In piece after piece, Maraniss searches for the humanity, not the myths or cliches, in famous figures, from Barack Obama and Bill Clinton to Vince Lombardi and Muhammad Ali." –Providence Journal



"Elegant and elegiac. . . He has a gift for finding the small details of our daily routine that can 'suddenly take on deep visual and metaphorical meaning' –and remind us that life is ordinary until it isn't." –The Boston Globe



"Throughout this collection, Maraniss proves himself to be a relentless reporter and a solid writer. . . these are journalistic journeys well worth taking."
--Christian Science Monitor



"Once in a while, an anthology clicks. A few even become journalistic classics…we can add another title to this honor roll: David Maraniss's Inside the Story… He makes complex individuals come alive on a printed page about as well as any journalist I have encountered." –Columbia Journalism Review