Amanda Wakes Up (Large Print / Library Binding)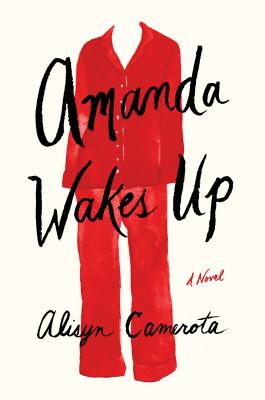 $34.99

Special Order—Subject to Availability
Description
---
The Devil Wears Prada meets Primary Colors in this wickedly funny debut novel about a bootstrapping young reporter who lands a plum job at a big-time cable news station and finds her ambitions and her love life turned upside down "A hilarious, eye-opening glimpse into the TV-news trenches, from one who's had to navigate them backwards and in heels."
--Samantha Bee, host of Full Frontal with Samantha Bee and author of I Know I Am, but What Are You? When Amanda Gallo, fresh from the backwater of local TV, lands the job of her dreams at FAIR News--the coveted morning anchor slot--she's finally made it: a six-figure salary, wardrobe allowance, plenty of on-air face time, and a chance to realize her dreams, not to mention buy herself lunch. Amanda Wakes Up takes off as Amanda feels for the first time that she can make her mom and her best friend proud and think about an actual future with her boyfriend, Charlie. But she finds her journalistic ideals shredded as she struggles to keep up with the issues in a ratings-crazed madhouse--battling for hair and makeup time, coping with her sexist (but scathingly handsome) coanchor, Rob, mixing up the headlines with pajama modeling on the street, and showing Benji Diggs, her media maestro boss, that she's got what it takes. As the news heats up in a hotly contested election season and a wild-card candidate, former Hollywood actor Victor Fluke, appears on the scene, Amanda's pressure-cooker job gets hotter as her personal life unravels. Walking a knife's edge between ambition and survival, and about to break the biggest story of her career, Amanda must decide what she's willing to give up to get ahead--and what she needs to hold on to to save herself.
About the Author
---
Alisyn Camerota is a journalist and cohost of CNN's morning show New Day. Prior to joining CNN, Camerota was cohost of FOX News Channel's morning show FOX + Friends Weekend. She has been a national correspondent for NBC's morning magazine show Real Life and the crime show America's Most Wanted. She has also worked as a reporter at several local stations, including WHDH in Boston, WLNE in Providence, and WTTG in Washington, D.C. She lives in the New York area with her husband and three children.