Invisible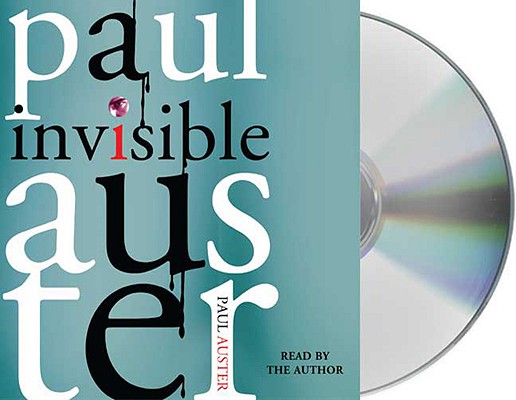 $34.99
Special Order—Subject to Availability
November 2009 Indie Next List
---
"Paul Auster proves again that as artist-as-storyteller he is a master. Invisible, set in New York, Paris, and the Caribbean from 1967 to 2007, is narrated by three different voices, and Auster -- like a fine painter -- uses each paragraph to create color, shadow, and, finally, a vibrant texture that will stay firmly in the mind of the reader."
— Peter Marsh, Briggs Carriage Bookstore, Brandon, VT
Description
---
"One of America's greatest novelists" dazzlingly reinvents the coming-of-age story in his most passionate and surprising book to date
Sinuously constructed in four interlocking parts, Paul Auster's fifteenth novel opens in New York City in the spring of 1967, when twenty-year-old Adam Walker, an aspiring poet and student at Columbia University, meets the enigmatic Frenchman Rudolf Born and his silent and seductive girfriend, Margot. Before long, Walker finds himself caught in a perverse triangle that leads to a sudden, shocking act of violence that will alter the course of his life.
Three different narrators tell the story of Invisible, a novel that travels in time from 1967 to 2007 and moves from Morningside Heights, to the Left Bank of Paris, to a remote island in the Caribbean. It is a book of youthful rage, unbridled sexual hunger, and a relentless quest for justice. With uncompromising insight, Auster takes us into the shadowy borderland between truth and memory, between authorship and identity, to produce a work of unforgettable power that confirms his reputation as "one of America's most spectacularly inventive writers.
About the Author
---
Paul Auster is the bestselling author of "Man in the Dark," "Travels in the Scriptorium," "Brooklyn Follies," and "Oracle Night." "I Thought My Father Was God," the NPR National Story Project anthology, which he edited, was a national bestseller. His work has been translated into thirty-five languages. He lives in Brooklyn, New York.
Praise For…
---
"[Auster's]use of intertextuality and his crisp, simple prose will keep listeners fully engaged from beginning to end." –Library Journal "The story of a Columbia University undergraduate who encounters a strange French couple who change the course of his life is always compelling, especially as read in the gruff, detached growl of Auster's voice." – Winston-Salem Journal "Now comes Invisible, a novel of such virtuosity and depth that it should not only unite the faithful in a hallelujah chorus, but it deserves to draw legions of converts as well. More than a return to form, this might be Auster's best novel yet... Auster writes of 'the obsessive story that has wormed its way into your soul and become an integral part of your being.' This is that story." – Kirkus Reviews on the book "Auster as a storyteller is captivating and simply good, just like the writer Paul Auster...With Paul Auster's smoky and straightforward voice, he stands out like a veritable auteur in the audio book genre...Invisible is worth listening to." - Metapsychology