We're following all official guidelines to keep ourselves healthy on the job, and as a result, shipping may be delayed.
You will receive an email from our web orders team confirming that your order has been processed.
We thank you for your support and your patience at this challenging time.
The Ladies' Paradise (Paperback)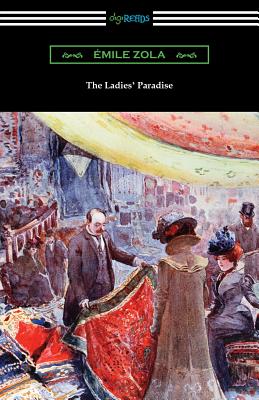 $10.99
Not On Our Shelves—Ships in 1-5 Days
Description
---
mile Zola was one of the most important, though controversial, French novelists of the late nineteenth century, and founder of the Realist movement. In 1871 Zola began to write his most notable series of novels, the "Rougon-Macquart Novels", that relate the history of a fictional family under the Second Empire. As a strict naturalist, Zola was greatly concerned with science, especially the problems of evolution and heredity vs. environment. However, unlike Honor de Balzac, whose works examined a wider scope of French society, Zola focused on the evolution of one, single family. "The Ladies' Paradise" is the eleventh novel in this series, and begins exactly where "Pot-Bouille" left off. Octave Mouret has married and now owns a department store where twenty year old Denise Baudu, who has come to Paris with her brothers, takes a job as a saleswoman. The novel reflects symbolically on capitalism, the modern city, changes in consumer culture, the bourgeois family, and sexual attitudes at the end of the 19th century. This edition is printed on premium acid-free paper.