We're following all official guidelines to keep ourselves healthy on the job, and as a result, shipping may be delayed.
You will receive an email from our web orders team confirming that your order has been processed.
We thank you for your support and your patience at this challenging time.
Whose Body? (Paperback)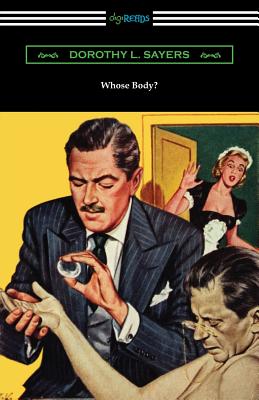 Description
---
Renowned English novelist, poet, playwright, and literary critic, Dorothy L. Sayers's "Whose Body?" was first published in 1923. In this novel we are introduced to her most famous character, the aristocratic amateur detective Lord Peter Wimsey. Lord Wimsey has developed an interest in solving crimes and joins in to help his friend Inspector Charles Parker and the official investigation into the disappearance of a famous financier. A naked body is discovered in the bathtub of a nearby flat and it seems to be the missing businessman, but Lord Wimsey cleverly deducts that it is a deceptive look-alike and resolves to get to the bottom of the disappearance and find the connection to the body. In this entertaining and suspenseful mystery set in London after World War I, Lord Wimsey uses his intelligence and intuition to solve the case and escape murder at the hands of the suspect. "Whose Body?" was a commercial and critical success upon its publication and Sayers would go on to write many more thrilling mysteries set in London in the exciting years before World War II and starring her beloved Lord Wimsey and his brilliant mind. This edition is printed in premium acid-free paper.