We're following all official guidelines to keep ourselves healthy on the job, and as a result, shipping may be delayed.
You will receive an email from our web orders team confirming that your order has been processed.
We thank you for your support and your patience at this challenging time.
The Great War and Modern Memory: The Illustrated Edition (Paperback)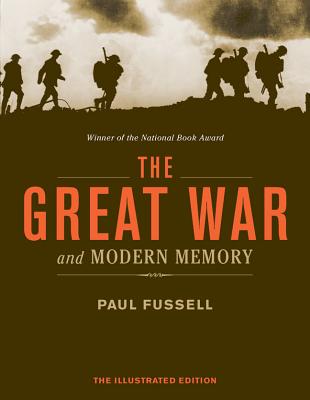 Description
---
World War I changed a generation, ushered in the modern era, and revolutionized how we see the world. Drawing from a variety of primary sources--including personal correspondence, newspapers, and literary works--this award-winning landmark study by Paul Fussell, originally published in 1975, changed how we look at World War I. Enhanced with a wide selection of rare and fascinating images, this edition of "The Great War and Modern Memory" helps us fully grasp the true scope and continuing impact of this catastrophic war.
About the Author
---
Paul Fussell is a professor emeritus of English Literature at the University of Pennsylvania who served as an infantry officer during World War II. He is the acclaimed author of more than 20 books, including "Class: a Guide Through the American Status System" (Touchstone 1992) and "The Boys' Crusade: The American Infantry in Northwestern Europe, 1944-1945" (Modern Library 2005).