Whose Body? [With eBook] (Lord Peter Wimsey Mysteries) (MP3 CD)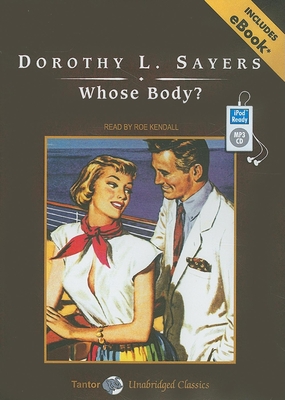 $19.99
Not On Our Shelves—Ships in 1-5 Days
Description
---
The stark naked body was lying in the tub. Not unusual for a proper bath, but highly irregular for murder-especially with a pair of gold pince-nez deliberately perched before the sightless eyes. What's more, the face appeared to have been shaved after death. The police assumed that the victim was a prominent financier, but Lord Peter Wimsey, who dabbled in mystery detection as a hobby, knew better. In this, his first murder case, Lord Peter untangles the ghastly mystery of the corpse in the bath. First published in 1923, Whose Body? established the disarmingly debonair-and somewhat foppish-Wimsey as one of the most enduring characters in English literature. It remains one of the most significant (and most charming) of the Golden Age mysteries.
About the Author
---
Dorothy L. Sayers (1893-1957), one of Britain's premier crime writers, is the author of fourteen novels and short story collections featuring amateur detective Lord Peter Wimsey as well as four other novels in collaboration and two serial stories for broadcasting.

Roe Kendall is an acclaimed audiobook narrator whose titles include "Peter Pan" by James M. Barrie and "Murder on the Links" by Agatha Christie.