Havisham (Hardcover)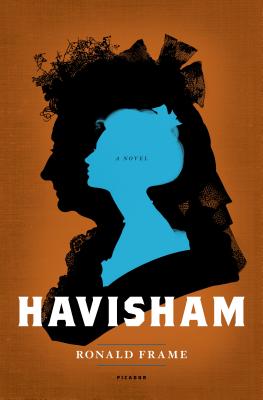 Description
---
"HAVISHAM" IS THE ASTONISHING PRELUDE TO CHARLES DICKENS'S "GREAT EXPECTATIONS."
Before she became the immortal and haunting Miss Havisham of "Great Expectations," she was Catherine, a young woman with all of her dreams ahead of her. Spry, imperious, she is the daughter of a wealthy brewer. But she is never far from the smell of hops and the arresting letters on the brewhouse wall HAVISHAM a reminder of all she owes to the family name and the family business.
Sent by her father to stay with the Chadwycks, Catherine discovers elegant pastimes to remove the taint of her family's new money. But for all her growing sophistication, Catherine is anything but worldly, and when a charismatic stranger pays her attention, everything her heart, her future, the very Havisham name is vulnerable.
In "Havisham," Ronald Frame unfurls the psychological trauma that made young Catherine into Miss Havisham and cursed her to a life alone, roaming the halls of the mansion in the tatters of the dress she wore for the wedding she was never to have.
A "Kirkus Reviews "Best Fiction Book of 2013.
About the Author
---
Ronald Frame was born in Glasgow, Scotland, and educated there and at Oxford University. His novel The Lantern Bearers was longlisted for the Man Booker Prize, named the Scottish Book of the Year, and cited by the American Library Association. He is also a dramatist and winner of the Samuel Beckett Award. Many of his original radio plays have been broadcast by the BBC. He lives outside Glasgow.
Praise For…
---
"Catherine's considerable ego is juxtaposed by more attractive qualities: following her father's death she is a tough, capable businesswoman during a period and at place when such a thing was unheard of; she has carnal desires that she acts on. It's an excruciatingly human rendering, flawed and frustrating. The nightmare crone of Great Expectations has been made animate. I don't know if Dickens would have been a fan, but I am."—Owen King, The Los Angeles Review of Books

"This literary prequel imagines the life of Catherine Havisham, from privileged childhood to the macabre death scene of Dickens's Great Expectations....Frame's book is a pleasurable read."—The New Yorker

"Delicate and closely observed....Frame has a nice feel for the epiphanic shudders of a young woman's heart and a watercolorist's eye for English landscapes....What a lark. What a plunge."—Louis Bayard, The Washington Post

"Charles Dickens never revealed Miss Havisham's backstory in Great Expectations, but Ronald Frame fills in the blanks with his illuminating prequel, Havisham. He spins his story slowly, tracing Catherine Havisham's journey from a young, unassuming heiress to the unhinged spinster so familiar to fans of Dickens' novel—tattered wedding dress, decrepit mansion, and all....Frame has brought a clean, modern sensibility to his rendering of the tale...Intensely entrancing plot. B+."—Entertainment Weekly

"Before she took to pacing about her cobwebbed London manse in a tattered wedding gown, literature's most famous jilted bride, Miss Havisham, ran the family brewery. Expectations are great for this engaging 'prequel' to Dickens' classic."—Good Housekeeping, New Book Picks

"In Havisham, his prequel to Great Expectations, Ronald Frame colorfully imagines the traumas that doomed the tortured Miss Havisham."—Elissa Schappell, Vanity Fair's Hot Type

"An excellent example of a present-day writer taking on a classic, Havisham gives the reader food for thought while reviving one of the great characters of Victorian literature."—Elisabeth Atwood, Bookpage

"Readers will be eager to discover what led to that fateful wedding day when [Miss Havisham] was abandoned at the altar."—Library Journal

"Frame's presentation of the era is substantial but not overdone....An intelligently imagined Dickens prequel."—Kirkus Reviews

"Ronald Frame is one of Scotland's finest writers and this new book will confirm his reputation as a writer whom it is simply a delight to read."—Alexander McCall Smith, author of The No. 1 Ladies' Detective Agency series

"Some 150 years after Dickens first breathed life into her, Miss Havisham remains one of his most memorable characters. Tragedy is the very essence of her life. Yet, as much as we think we know her backstory and all that guided her life of bitterness and sorrow, with Havisham, Ronald Frame eloquently tells her story anew....As one who has long loved Dickens, I never thought I would be describing a book as a 'companion' to one of the greatest novels of the nineteenth century. But here I am, doing just that. Havisham is well worth the read."—Robert Hicks, author of the New York Times bestselling Widow of the South and A Separate Country
"Havisham is a vivid and moving novel. Ronald Frame's prose is full of visual delights as his elegiac portrait of a lady unfurls in baroque episodes and fragments that flare with fire rubies and bruises in candlelight."—Deborah Lawrenson, author of The Lantern
"An elegant revisiting of one of our most revered, and most enigmatic ghosts. Perhaps we all have a streak of Havisham in us—with our great expectations and our dreams of the past."—Carole DeSanti, author of The Unruly Passions of Eugenie R.
 
"Frame makes Dickens' ghostly Miss Havisham a real woman of flesh, blood, pain and guilt. He gives us a hopeful girl, caught between loss and class, and in doing so he makes her demons all the more powerful. A rich, evocative and poignant work."— Stella Duffy, author of Theodora
 
"Havisham is delightful, and all the more so for sending you hungrily back to its source material."—Sunday Express (London)
 
"To flesh out the back-story of one of the great characters in the English novel is an achievement which makes us return to the original with fresh eyes."—The Independent (London)
 
"This re-imagining will delight readers...Frame has a talent for thrilling Victorian melodrama, and he tackles the controversial ending with superb assurance."—The Times (London
Coverage from NPR