Thinking Sex with the Great Whore: Deviant Sexualities and Empire in the Book of Revelation (Routledge Interdisciplinary Perspectives on Biblical Critici) (Hardcover)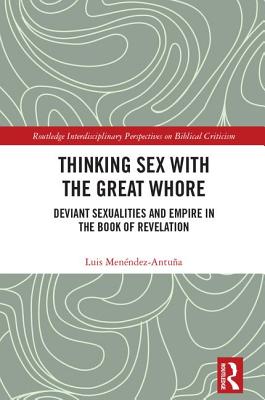 $160.00
Not On Our Shelves—Ships in 1-5 Days
(This book cannot be returned.)
Description
---
Many scholars in Biblical and Revelation studies have written at length about the imperial and patriarchal implications of the figure of the Whore of Babylon. However, much of the focus has been on the links to the Roman Empire and ancient attitudes towards gender. This book adds another layer to the conversation around this evocative figure by pursuing an ideological critique of the Great Whore that takes into account contemporary understandings of sexuality, and in so doing advances a de-moralization of apparent sexual deviancy both in the present and in the past.
Offering an emancipatory reading of Revelation 17-18 using Foucauldian, postcolonial and queer historiographies, this study sets out alternative paths for identity construction in Biblical texts. By using these alternative critical lenses, the author argues that the common neglect of the ethical and political impact of Biblical texts in the present can be overcome. This, in turn, allows for fresh reflection on the study of the Bible and its implications for progressive politics.
Situated at the intersection of Revelation Studies, Biblical Studies and Hermeneutics, as well as Contextual/Liberationist Theologies and Queer and Postcolonial Criticism, this is a cutting edge study that will be of keen interest to scholars of Theology and Religious Studies.