Travel, Traveling Writing, and British Political Economy: Instructions for Travellers, Circa 1750-1850 (Routledge Research in Travel Writing) (Hardcover)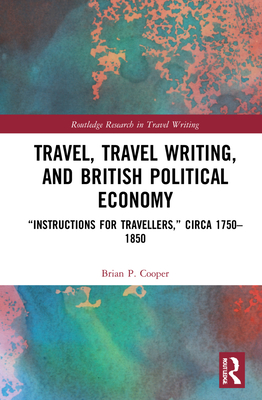 $145.00
Special Order—Subject to Availability
Description
---
This book presents the first in-depth examination of the relationship between the theories of British political economists and travel accounts. It employs tools from cultural historians to examine how political economists and others attempted to explain differences in progress and civilization, and racial, status, and gender differences between peoples during the period 1750-1850.
The book also draws on the histories of observation and objectivity to examine how British political economists pursued what T.R. Malthus called "authenticated facts" from overseas, as they struggled to reconcile their universal theories with the multitudinous observations made by travelers.
The first part of the book traces this theme of managing information overload during the transition from early modern travel by Europeans to the rise of scientific travel in the eighteenth century. The third chapter focuses on how political economists employed the principle of population to organize travel observations at the beginning of the nineteenth century. The next chapter explores accounts by British sent to evaluate speculative investments in former Spanish American colonies in the 1820s, and the following chapter looks at the travel writing of Harriet Martineau. The conclusion sketches the immediate post-1850 period, as concerns shifted from managing information to managing the British Empire.
The book casts new light on how British political economists dealt with the problem of turning facts into evidence during the Industrial Revolution. This book should be of interest to graduate students and researchers working in the history of travel writing, the history of economics, and the history of science.
About the Author
---
Brian P. Cooper is a Research Scholar in the Economics Department at Hobart and William Smith Colleges, USA. He is the author and co-author of a number of publications on the history of objectivity in the social sciences, and the relationship between literature, literary theory, and economics, including Family Fictions and Family Facts: Harriet Martineau, Adolphe Quetelet, and the Population Question in England, 1798-1859 (Routledge 2007).