Antioch Swinger's Church Ultra Hardcore (Paperback)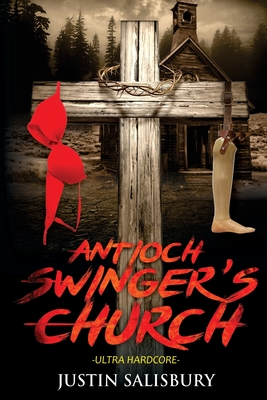 $15.00
Not On Our Shelves—Ships in 1-5 Days
Description
---
West Virginia. 1968.
Ed is the new teacher at a one-room schoolhouse in a sawmill town in central Appalachia. Ed wants to settle down, find a wife, and move past the psychological and physical trauma of his time in Vietnam, but something is amiss in this town. His neighbor is a nudist, and a student tries to seduce him the first time they meet. He attempts to attend the church, but it's invite only.
When he finally joins the congregation, he realizes it's a swinger's church run by a cult leader pastor, Sisler. Ed decides there are worse ways to spend a few years and settles into his new perverted lifestyle. Everything goes awry when Sisler takes a 14-year-old student of Ed's into one of the sex rooms. Sisler tries to murder Ed and convinces the town to rise against him.
Can Ed, as an out of work outcast, save his former students from being Sisler's personal harem?
Antioch Swinger's Church is the first book in the Religion in Appalachia series. If you like dark, gritty, adult historical fiction, this book is for you.
Warning: Incredibly graphic content. For adult audiences only.