We're following all official guidelines to keep ourselves healthy on the job, and as a result, shipping may be delayed.
You will receive an email from our web orders team confirming that your order has been processed.
We thank you for your support and your patience at this challenging time.
The Journal of Major George Washington: Dark Brown Lined Journal (Science & Exploration (Discovery)) (Leather)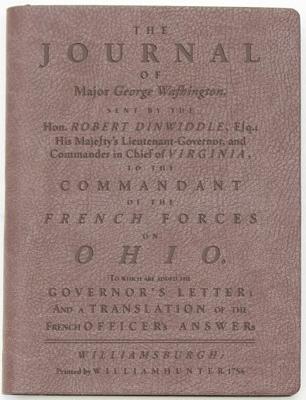 Special Order—Subject to Availability
Description
---
Lined Journal, Hand Made in Italy. Rich, embossed cover reproducing the title page from The Journal of Major George Washington. Soft, simulated leather cover. Cover Design: From George Washington's journal as a young Major sent by the British to petition and warn the French forces to leave the Ohio country. The French and Indian War soon followed this daring expedition. First published in 1754, the work made Washington well-known throughout the colonies.