We're following all official guidelines to keep ourselves healthy on the job, and as a result, shipping may be delayed.
You will receive an email from our web orders team confirming that your order has been processed.
We thank you for your support and your patience at this challenging time.
Not In Time (Paperback)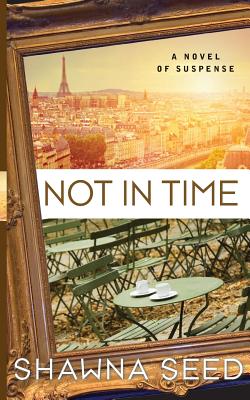 $15.99
Not On Our Shelves—Ships in 1-5 Days
Description
---
Art historian Genevieve McKenna, who just lost her museum job, lands an exciting assignment: Trace the path of a drawing the Nazis stole in Paris and restore it to the rightful owners. Julien Brooks, whose family claims the drawing, has vital information. He also has a killer smile and speaks flawless French. She's eager to get to know him better. A lot better. But someone - could it be Julien? - seems very determined to thwart her work. And why does she keep having bizarre flashbacks to a place she's certain she's never been? Mental illness ruined her mother's life. Is that Genevieve's fate? On a research trip to Paris, Genevieve confronts her growing attraction to Julien and the truth about those flashbacks. What she learns will reveal the real story of her mother, the heroism of Julien's family and the heartbreak of a doomed romance. It may also cost her and Julien their lives.
About the Author
---
Shawna Seed is a writer and editor whose career has taken her to both coasts and several spots in between, working for publications ranging from The Dallas Morning News to ESPN.com. Originally from Kansas, she's lived in seven states and every continental U.S. time zone. She and her husband now call Dallas home. She is also the author of Identity, a suspense novel set on the Texas Gulf Coast. Her next project is called Boys I Have Dated.