DayBlack (Paperback)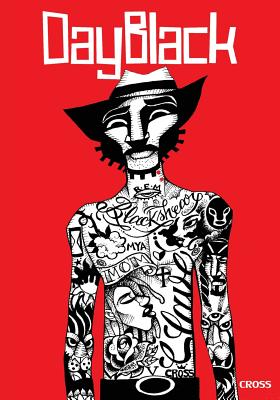 Out of Print in This Format
Description
---
Nominee:
Best Writer and Best Male Character, Glyph Awards

Beneath the polluted clouds of DayBlack, Georgia, exists a murderer. After hundreds of years of killing to survive, he no longer wants to simply exist . . . he wants to live. DayBlack is the story of Merce, a former slave who was bitten by a vampire in the cotton fields. Four hundred years later, he works as a tattoo artist in the small town of DayBlack. The town has a sky so dense with pollution that the sun is nowhere to be seen, allowing Merce to move about freely, night or day. Even darker than the clouds are the dreams he's been having that are causing him to fall asleep at the most awkward times (even while he's tattooing someone). As he struggles to decipher his dreams, someone from his past returns with plans for him—plans that will threaten his new way of life and turn him back into the cold-hearted killer he once was.
About the Author
---
Keef Cross is a tattoo artist, painter, illustrator, and graphic novelist. He was the winner of the 2015 Glyph Award for Best Writer. He lives in Atlanta.
Praise For…
---
"DayBlack is a new kind of comics reading experience." —Geeks of Doom
"If you're ready for a truly unique take on vampires, this is a story you should be checking out." —TM Stash EDITOR'S PICK
"DayBlack is a funny, imaginative, and beautifully drawn work that is as much illustrated storybook as it is a comic." —the Comixverse
"DayBlack is a remarkable visual accomplishment by Cross. I mean, my goodness does this guy know how to design a page. It's like you're watching a series of stunning paintings. Really amazing work. Just outstanding." —Comic Book Resources
"The story has a vibrant pop, portraying the characters and action with immense originality . . . . it's a fresh debut that melds a very original story and bold visuals into a psychedelic fantasy." —Publishers Weekly