We're following all official guidelines to keep ourselves healthy on the job, and as a result, shipping may be delayed.
You will receive an email from our web orders team confirming that your order has been processed.
We thank you for your support and your patience at this challenging time.
The Farhud: Roots of the Arab-Nazi Alliance in the Holocaust (Paperback)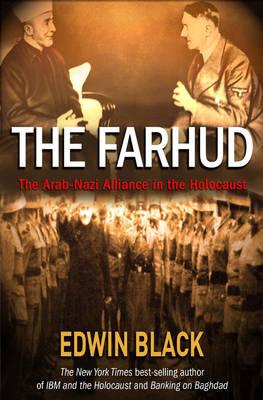 Special Order—Subject to Availability
Description
---
The Nazis needed oil. The Arabs wanted the Jews and British out of Iraq. The Mufti of Jerusalem forged a far-ranging alliance with Hitler resulting in the June 1941 Farhud, a Nazi-style pogrom in Baghdad that set the stage for the devastation and expulsion of the Iraqi Jews and ultimately almost a million Jews across the Arab world. The Farhud was the beginning of what became a broad Nazi-Arab alliance in the Holocaust.