We're following all official guidelines to keep ourselves healthy on the job, and as a result, shipping may be delayed.
You will receive an email from our web orders team confirming that your order has been processed.
We thank you for your support and your patience at this challenging time.
Kelly: More Than My Share of It All (Paperback)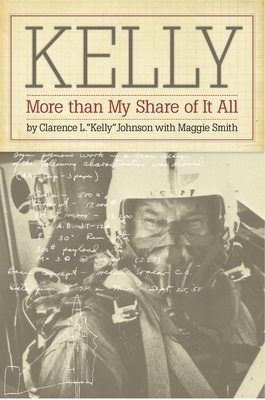 Special Order—Subject to Availability
Description
---
Clarence L. "Kelly" Johnson led the design of such crucial aircraft as the P-38 and Constellation, but he will be more remembered for the U-2 and SR-71 spy planes. His extraordinary leadership of the Lockheed "Skunk Works" cemented his reputation as a legendary figure in American aerospace management.
About the Author
---
Clarence L. "Kelly" Johnson was an aviation engineer best known for his work on the Lockheed U-2 and SR-71 Blackbird planes.
Praise For…
---
"Reads like the autobiography of the American dream. . . A readable collection of the people and influences that touched his life and remarkable career. Highly recommended."—Library Journal

"The highly objective autobiography of one of the real giants of the aerospace world, . . . written so clearly that the average person cannot only understand it but gets caught up in it."—Aerospace Historian

"Fast-paced, very readable, and technically interesting. It covers a fifty-year span of American aviation without being a history book. . . What makes this book so valuable is Mr. Johnson's exposition of the mind-set to find the simplest, least expensive fix to each technological problem. . . . Recommended for all harried technologists and defense planners, it will encourage one's faith that a better way is possible."—H. Lawrence Elman, National Defense

"A good look at a fascinating man who has led, and who continues to lead, a perfectly charmed life."—Air Force