The Novel of the Tupinamba Indian (Paperback)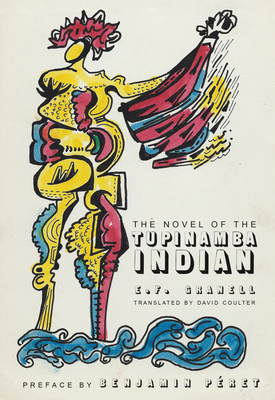 $16.95

Not On Our Shelves—Ships in 1-5 Days
Description
---
Written by Galician surrealist artist and revolutionary E.F. Granell, The Novel of the Tupinamba Indian is a picaresque, Cervantes-influenced allegory of the Spanish Civil War. Set against a cruel landscape peopled by generals, priests, conquistadors, poets, witches, and nuns, Tupinamba Indian embodies Granell's wartime experiences while transforming them through his lush and incendiary surrealist imagination.
Praise for The Novel of the Tupinamba Indian:
In an ever-shifting world populated by nameless, iconic stock figures, the Tupinamba Indian (whose head, slashed off by a conquistador, remains detachable/attachable in a brilliant metaphor for colonialism) wanders, stumbles, and thrives in a war landscape where time and space morph. ... A war novel, a political allegory not only of the late '30s but also our current political moment ...--Gillian Conoley
Granell's Tupinamba Indian magnificently registers the author's experience with the didactic inferno of war and his ability to imaginatively ascend above it.--Will Alexander
An exceptional sense of humor filters through Granell's] war experience, fleecing expectations and convictions, and freeing him to levitate this personal and collective history into a madcap romp through a violated landscape. Where tragedy emerges with the Fascist victory, prologue to World War Two, laughter curdles its edges then burns it up. ... No group is sacrosanct, no one beyond reproach, priests, intellectuals, and leader (aka Franco, our 'tiny Grand Turk'), included.--Allan Graubard, co-editor of Invisible Heads: Surrealists in North America - An Untold Story
Artist, writer, musician, socialist, professor, and veteran of the Spanish Civil War, Eugenio F. Granell (1912-2001) was one of the leading figures of the post-World War II international surrealist movement.
Translator David Coulter is an artist who currently divides his time between Berkeley, CA and Coimbra, Portugal, where he particpates with the Cabo Mondego Section of Portuguese Surrealism.