The Black Bear Inside Me (Pitt Poetry Series) (Paperback)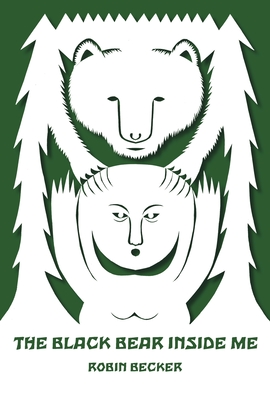 Description
---
Becker celebrates the interconnectedness of creatures and places—never losing sight that much will turn out precarious, illusory, provisional. These poems speak, in ardent voices, about our affinities: an articulate, black bear mourns habitat loss; a frail man and failing dog become one; a scientist and her African grey parrot research language acquisition for thirty years. Ecologies interlace, as when a troubled family "sacrifices one member,/ as plants surrender leaves in times of drought." Becker responds with rage and wit to corporate excess and intractable geo-politics. Love and friendship empower in wry narratives, though time "mows" down our days, though we may never escape "original cruelties." Tragedies permeating our enmeshed, global identities haunt the book: the massacre of gay youth in Orlando; the terrors facing Cambodian teenagers working fishing boats. Wise, capacious, by turns unsettling and joyous, The Black Bear Inside Me incorporates histories and losses into a luminous present.
About the Author
---
Robin Becker received the Lambda Award in Poetry for All-American Girl and has held fellowships from the Massachusetts Cultural Council, the National Endowment for the Arts, and the Radcliffe Institute at Harvard. Her books include Tiger Heron, Domain of Perfect Affection, The Horse Fair, and Giacometti's Dog. Professor Emeritus of English and Women's Studies at Penn State, Becker serves as poetry and contributing editor for the Women's Review of Books.
Praise For…
---
"A wise, accomplished book for most readers."
—Library Journal
"Poems are as large as the soul of the one who made them—one of the rare examples of justice this world affords. Behold in these poems a soul as deep and all-encompassing as humanity can boast. Behold the thread of mourning in a Scottish reel, the tally of enslavement in the lacerated hands of a Cambodian deckhand; behold, above all, the record of joy. Joy is the miracle here, a stubborn daily devotion to our broken world."
—Linda Gregerson
"These celebratory and mournful poems, so artful and intelligent, so smart and sharp with linguistic leaps and returns and reversals, derive from Becker's imaginative encounters with the everyday, often in its immediacy—a hummingbird, a black bear, a coppiced tree, a Yankee barn sale. Becker is the perfect companion, intimate and revelatory, with whom to see the world."
—Richard McCann