All American Girl (Pitt Poetry Series) (Paperback)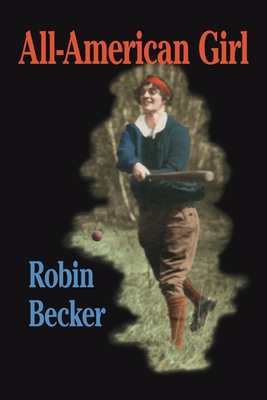 $17.00
Special Order—Subject to Availability
Description
---
Winner of the 1996 Lambda Book Award for Lesbian Poetry.
"With poignancy, honesty, and grace, Becker contends with the messy implications of her lesbian sexuality, Jewish identity, and sister's suicide. . . . Becker is acutely aware of, and devastated by, her many losses, but emerges defiant and admirably without regret or shame."
—Boston Review
About the Author
---
Robin Becker, professor of English and women's studies at The Pennsylvania State University, is the author of six collections of poetry, including The Horse Fair, All-American Girl, and Giacometti's Dog. In 2002, the Frick Art and Historical Center in Pittsburgh published Venetian Blue, a limited-edition chapbook of Becker's art poems. Becker is the recipient of individual fellowships from the Bunting Institute, the Massachusetts Cultural Council, and the National Endowment for the Arts. In 2000, she won the George W. Atherton III Award for Excellence in Teaching from Penn State. For the Women's Review of Books, Becker writes a column on poetry called "Field Notes" and serves as poetry editor.

Praise For…
---
"It is Becker's undefendedness that makes this collection so strong and appealing. Whether acknowledging childhood privilege . . . or admitting her part in creating her own destiny . . . Becker's direct, fluidly accessible lyric narratives move assuredly through even the most complex emotional terrain, living with the questions, letting us know that we are with a speaker we can trust."
--Women's Review of Books

"With poignancy, honesty, and grace, Becker contends with the messy implications of her lesbian sexuality, Jewish identity, and sister's suicide. . . . Becker is acutely aware of, and devastated by, her many losses, but emerges defiant and admirably without regret or shame."
—Boston Review
"Gathered at the edge of each poem in Robin Becker's fourth collection, palpable and terrible, wait the forces of chaos. Love affairs end, families dissolve, the kingdoms of childhood are lost. All-American Girl, despite it insouciant title, is a sad book recounting a life fully adult and aware of human limits.  As a lesbian and a Jew, Becker claims a history of expulsion and isolation. What is astonishing in these poems is how the author uses irony and humor-abundant in imagery as well as tone-to define rather than distance herself from such knowledge."
--Ploughshares
"Robin Becker's poetry is wise with the consolations and disconsolations of experience.  At once poignant, sinewy, and honest, these lyric narratives take exile to heart and to task.  The poet-speaker is unsparing in her self-appraisals, and this fine toughmindedness gives the work its gutsiness and edge. All-American Girl is a book of frontiers, in every sense."
—Alice Fulton
"Robin Becker's poems in her Lambda Book Award winner, rove ther terrain of loss and grief: the streets of childhood in Philadelphia where she courts other women against the backdrop of our country's Founding Fathers; the arid deserts of the Soutwest where she examines her childless, often partnerless existence; and the romatic tapestry of Italy where she struggles as an outsider to make a life with other women work comfortably on her terms."
—Prairie Schooner