FDR: The First Hundred Days (Critical Issue) (Paperback)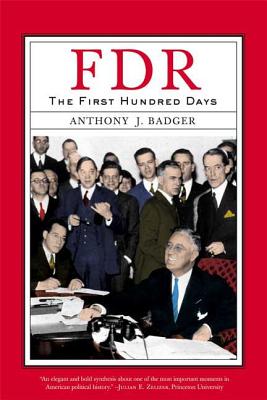 $15.00
Not On Our Shelves—Ships in 1-5 Days
Description
---
The Hundred Days, Franklin Roosevelt's first fifteen weeks in office, have become the stuff of legend, a mythic yardstick against which every subsequent American president has felt obliged to measure himself. The renowned historian Anthony J. Badger cuts through decades of politicized history to provide a succinct, balanced, and timely reminder that Roosevelt's accomplishment was above all else an exercise in exceptional political craftsmanship.
Roosevelt entered the White House in 1933 confronting 25 percent unemployment, bank closings, and a nationwide crisis in confidence. From March 9 to June 16, FDR secured sixteen major bills, many of which gave extraordinary discretionary power to the president. From legalizing the sale of beer to providing mortgage relief to millions of Americans, Roosevelt launched the New Deal that conservatives have been working to roll back ever since. Reintroducing the contingency that marked those fateful days, Badger humanizes Roosevelt and suggests a far more useful yardstick for future presidents: the politics of the possible under the guidance of principle.
About the Author
---
Anthony J. Badger is Paul Mellon Professor of American History at Cambridge University and Master of Clare College. He is the author of a number of books, including North Carolina and the New Deal and The New Deal: The Depression Years, 1933-1940.
Praise For…
---
"Badger conveys the story in a trim 174 pages of lucid, thoughtful, and crisp prose. The most important contributions of this book is Badger's mastery of the voluminous scholarship on the Roosevelt era . . . A readable and debatable volume." —Nancy Beck Young, The Journal of Southern History
"An important book in contributing to a complete picture of twentieth-century U.S. history that is clear and accessible." —Booklist