Tramp: Poems (Paperback)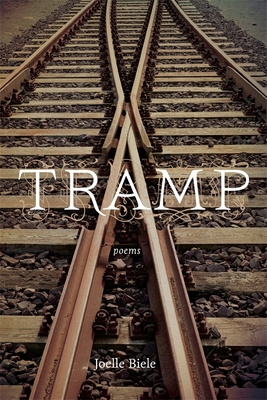 Description
---
Using newspaper accounts and court records from the late 19th and early 20th century, poet Joelle Biele follows three women who left their homes and families to start new lives or to find work. In the process she shares their stories about life on the roads and rails.
Tramp is composed of rich, unusual poems containing quotes from interviews, letters, and printed articles. Intermittently, pages are headlined "Dictionary," explaining terms in use at the time, and "Newsbreaks," which are assembled quotes from newspapers.
This truly original collection is by turns heartbreaking and fascinating.
About the Author
---
Joelle Biele is the author of White Summer and Broom and the editor of Elizabeth Bishop and The New Yorker: The Complete Correspondence. A Fulbright professor in Germany and Poland, she has received awards from the Maryland State Arts Council and the Poetry Society of America. Her essays and fiction appear in American Poetry Review, Antioch Review, Black Warrior Review, Gettysburg Review, Harvard Review, and New England Review. She has taught American literature and creative writing at Johns Hopkins University, the University of Maryland, Goucher College, the University of Oldenburg, Germany, and Jagiellonian University, Poland.