The Fabric of America: How Our Borders and Boundaries Shaped the Country and Forged Our National Identity (Paperback)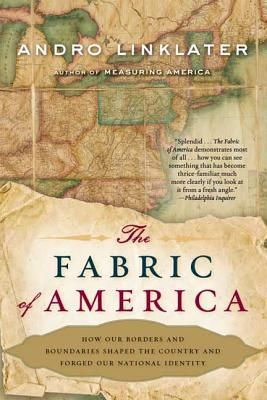 $15.99
Special Order—Subject to Availability
Description
---
An evocative and highly original narrative that redefines America's character and identity.
With the same mix of compelling narrative history and captivating historical argument that made his previous book, "Measuring America," such a success, Andro Linklater relates in fascinating detail how the borders and boundaries that formed states and a nation inspired the sense of identity that has ever since been central to the American experiment. Challenging Frederick Jackson Turner's famed frontier thesis, he argues that we are defined not by open spaces but by boundaries. Linklater weaves his provocative arguments into a dramatic story line, wherein the actions of Andrew Ellicott, America's greatest surveyor; Thomas Jefferson; the treasonous general James Wilkinson; Abraham Lincoln and Stephen Douglas; and numerous hitherto invisible settlers all illuminate the shaping of the nation. This brilliant book will alter forever readers' perception of America and what it means to be an American.
About the Author
---
Andro Linklater is the author of Measuring America: How an Untamed Wilderness Shaped the United States and Fulfilled the Promise of Democracy as well as the Code of Love and several other books. He lives in England.