Whose Promised Land?: The Continuing Crisis Over Israel and Palestine (Paperback)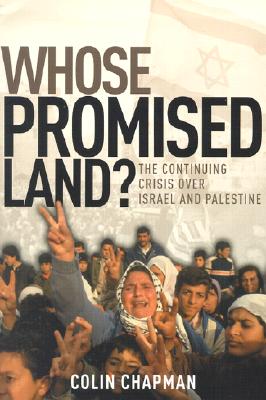 Out of Print in This Format
Description
---
Two peoples, Jews and Palestinian Arabs, lay claim to the same piece of land. But who does it really belong to? Scripture, history, and contemporary politics add to the volatile conflict in the Middle East. Whose Promised Land?, now in a fully revised and updated fifth edition, provides an evenhanded approach to this complex dilemma.
The book begins with the history of the territory, explaining the development of the conflict and the complexity of the issues. The second section surveys biblical teaching on the theme of the land, both from the Old Testament point of view and the perspective of Jesus and his followers. Building on the analysis of history and the biblical studies, the final part examines the major contemporary forces affecting the conflict today.
Unlike many evangelical Christian books on the topic, Whose Promised Land? does not automatically assume a pro-Israel stance, but seeks to present an honest appraisal of modern Israel while clearly delineating the interrelated issues surrounding the crisis in the Middle East.
About the Author
---
Colin Chapman is Lecturer in Islamic Studies at the Near East School of Theology in Beirut, Lebanon. The author of several books, including Christianity on Trial, Islam and the West, and The Case for Christianity, he has lived and worked in the Middle East for sixteen years during various times since 1968.